Cleaning the Slew Ring & the Mounting Structure
Remove extraneous material from supporting structures (including paint residues, rust, welding beads and burr formations).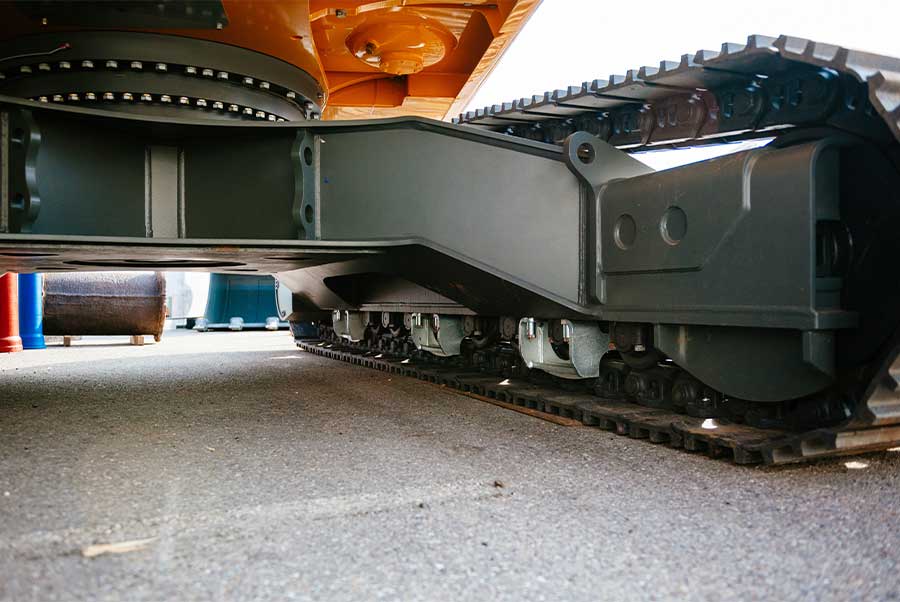 In doing this ensure that;
Cleaning material does not penetrate into the Slew Ring.
Applicable provisions are observed (e.g. manufacturer directions, protection of workers, environmental protection etc …).
Cleaning solvents that attack the sealing material are not used.
Lubricating the Slew Ring
Slew Rings are supplied fully lubricated but should be greased again prior to initial operation.
Inject grease into all grease nipples, one after the other, while rotating the Slew Ring until a bead of grease forms at least on one sealing lip.
Mounting Bolts & Tightening Torques
Contact your original equipment dealer for fastening hardware and recommended torque specs.
Before fixing the Slew Ring to the machine frame, ensure the fastening bolts are the exact quality required.
Do not reuse bolts, nuts, or washers.
During the fitting we suggest lightly lubricating the bolts.
We advise using only hardened and tempered flat washers.
*Do not use any kind of flexible washers*
Please tighten bolts in sequence as indicated by the drawing.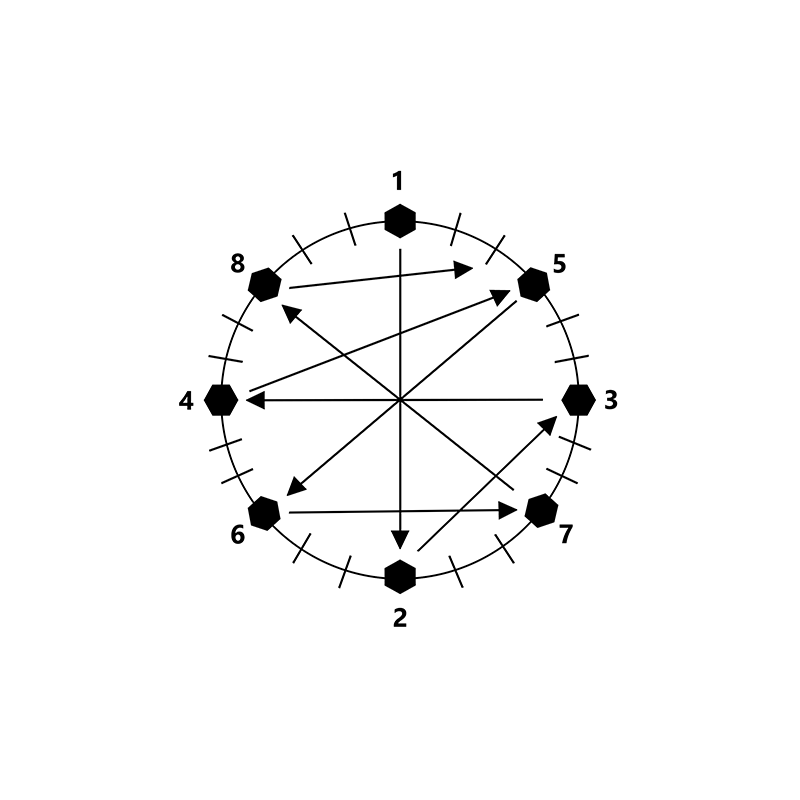 Positioning the Slew Ring
Determine the main load-carrying zone.
The soft spot of the Slew Ring is designated by a specific marking on the inner ring – such as 'S' or 'T' or a line or 2 lines – if unsure, contact supplier for guidance.
The soft spot is to be placed over the track frame which is 90° to the maximum load zone.
Operating Test
If the mounting bolts are tightened properly then the Slew Ring should rotate uniformly. Deviations of the mounting structure and the effect of external loads can strongly impact frictional torque.
Rotate the mounted Slew Ring several times.
Check whether the Slew Ring runs smoothly without binding.
Perform further test runs under full load.
*After the operating test, recheck the tightening torques of the mounting bolts.*
Plant Parts stocks a wide variety of Slew Rings for over 9000 machine makes, models and sizes, ranging from 0.8 – 88 ton.
To find the correct Slew Ring for your machine, use our parts finder.
Search for spares using our parts finder
Comments are closed