Common Komatsu Final Drive Failures
The Komatsu Dozer is a tough and reliable machine, but as with the majority of tracking machines the final drive suffers the most as they are at the very bottom of the circuit. We see a number of Komatsu Dozer final drives coming through the Plant Parts workshop. Here are some of the most common failures.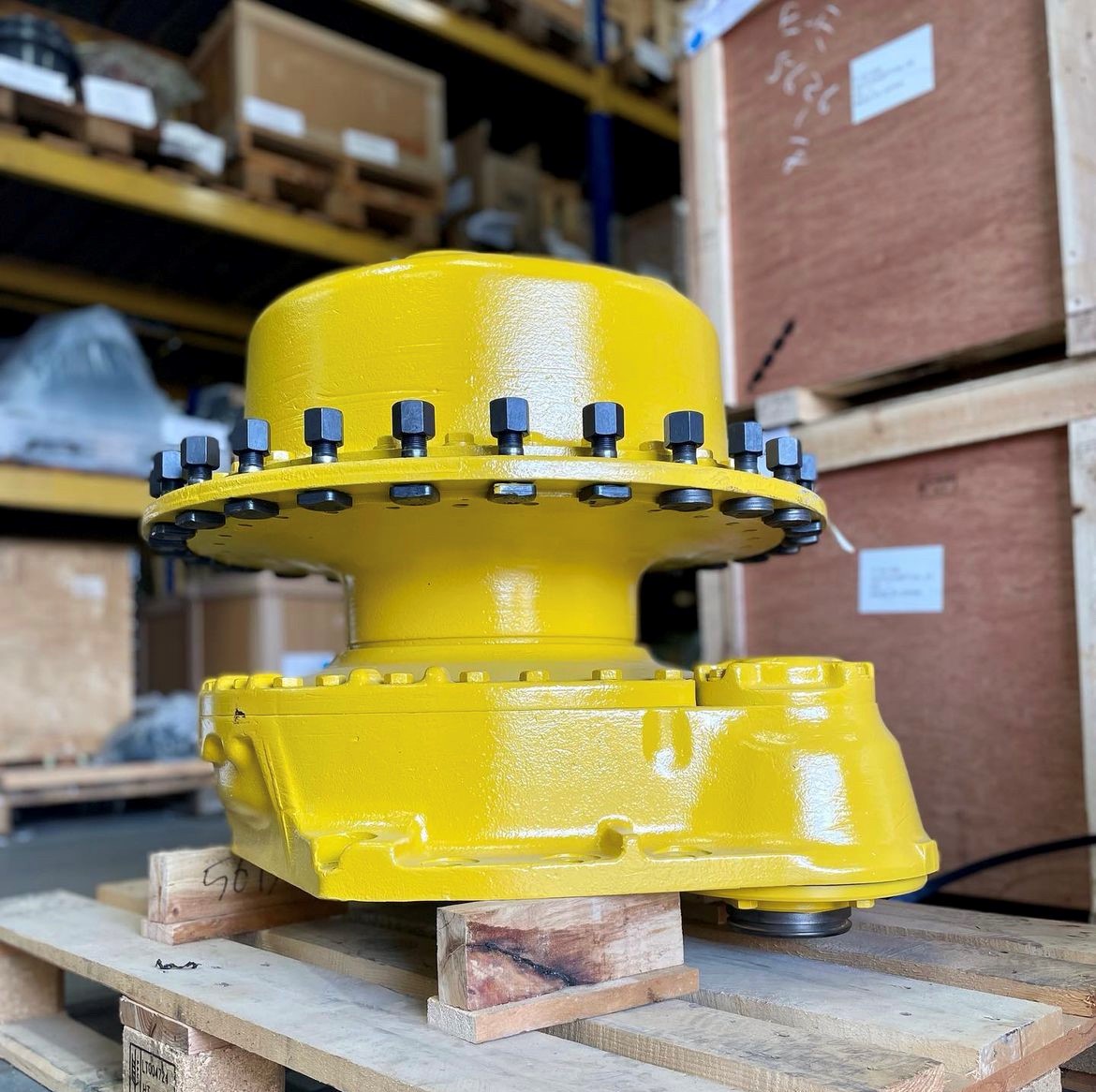 Gearbox Failure
Customers often report loss of drive and the gearbox leaking oil. On inspection one of the common causes of gearbox failure reveals worn / slipping splines (motor casing) and corresponding 3rd planetary carrier which would account for the loss of drive.
Other common failures we have come across include the total collapse of the planetary gear which is caused by either dirty gearbox oil or no oil present at all, and the failure of the main hub bearings caused by an overtight track chain.
Motor Failure
Customers often report the drive being low on power, performing slower than usual, often resulting in a blown motor oil seal.
On inspection one of the common causes of motor failure reveals a worn manifold and a worn motor block. The lens plate will have worn tracks into the manifold and the motor piston rings will have rippled the motor block, both issues increasing case drain causing the drive to work less efficiently.
Komatsu Dozer final drives are bigger than those found on Excavators, sometimes with integrated motors. These drives are bespoke to the machines, specifically manufactured by Komatsu for their Dozers, so cannot be replaced with general market solutions. Subsequently, to replace a complete Komatsu Dozer final drive would be expensive. Our historical workshop data shows that to repair a Komatsu Dozer final drive costs on average 70% – 90% less than purchasing a genuine new final drive.
It is important to remember that contamination causes 90% of all hydraulic failures and the majority of tracking problems. Keeping your tracks free of debris and changing the oil in your final drive regularly are just a few ways to avoid damage.
For help or more information, get in touch with our Sales Team or Workshop.
Comments are closed