Komatsu Service Filters
With many Komatsu machines working in dusty environments, its no wonder that the air cleaner and filters play a vital role. They may not seem important due to their simple appearance, but your machine cannot perform well when used in those conditions without quality filters.
These key service components perform the job of filtering out dirt, dust, wear particles etc … that could potentially impact the overall performance of your Komatsu machine. See what job each of the filters does in the list below.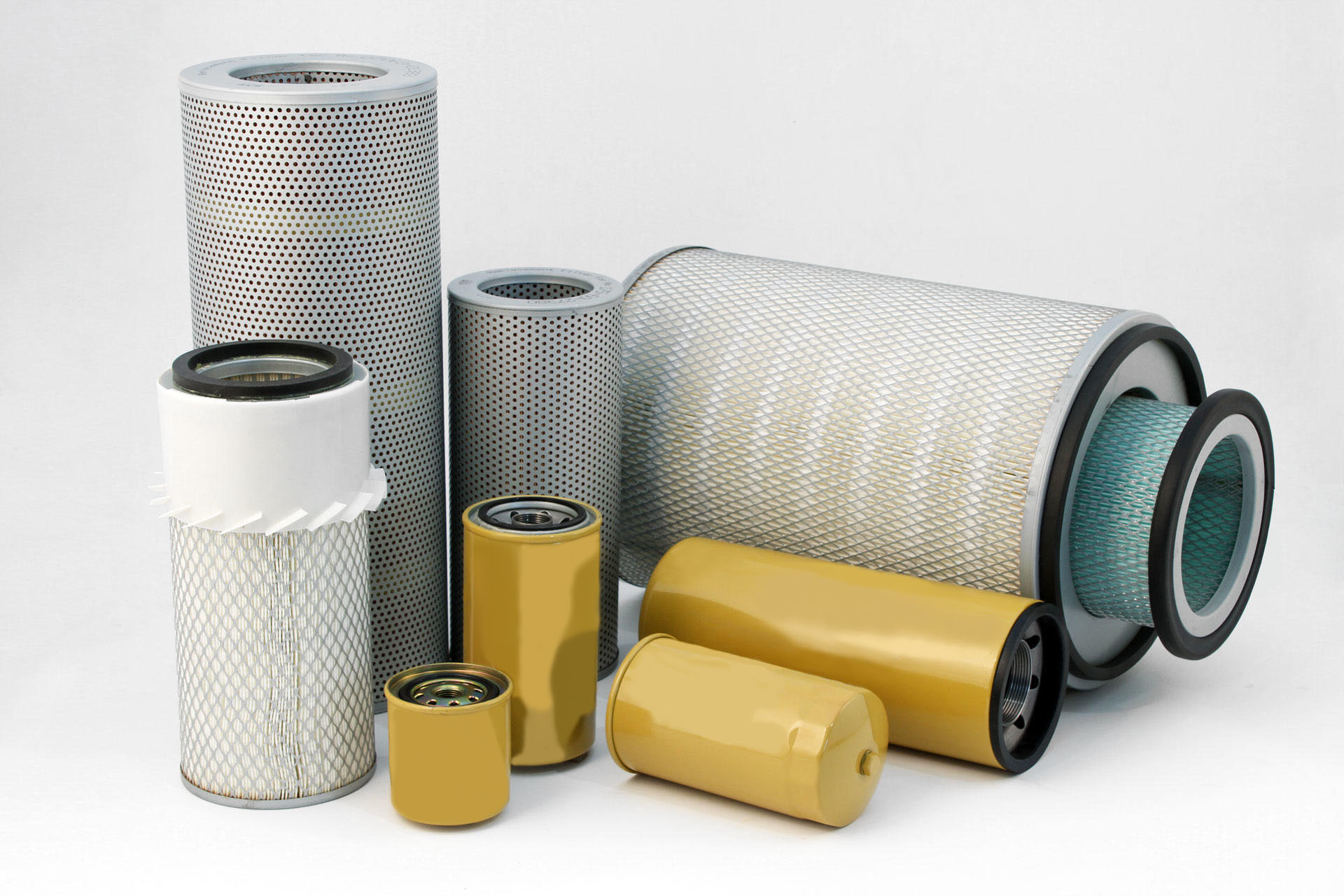 Engine Oil Filter:
Removes dirt and moisture to enable oil to lubricate, clean, cool and seal moving engine parts.
Fuel Filter:
Removes dirt and moisture in the fuel before it enters the injection pump and the injection nozzles. Two filtration stages, an outer element for protection against coarse / large particles and an inner element for fine / smaller particles.
Pre-Fuel Filter:
Removes water and the biggest particles in the fuel, before running through the Fuel Filter as described above.
Air Filter:
Prevents dust from entering while providing clean air to the engine. Outer main element and inner safety element.
Hydraulic Filter:
Removes metal contaminants caused by wear of sliding parts in hydraulic circuit of machine.
Cabin Air Filter:
Keeps dust from entering the machine cab, providing fresh air for the operator.
Your filters should be changed at each service interval (as stated in the manufacturers service manual) to keep your machine working efficiently and prevent other issues. Plant Parts offer complete Komatsu service kits including all the essential filters and components you would need for your Excavator, Wheel Loader, Bulldozer and Dump Truck.
No need to search through the parts book for each individual part, we'll save you time with our complete maintenance kits that ensure you have the right parts when planning your service schedules.
Contact our team for more information.
Comments are closed