Hydraulic Pumps:
General Fitting Guide
NOTE: This fitting guide does not replace the machine or pump manufacturers fitting instructions or guidance, and is intended as general good practice guidance only.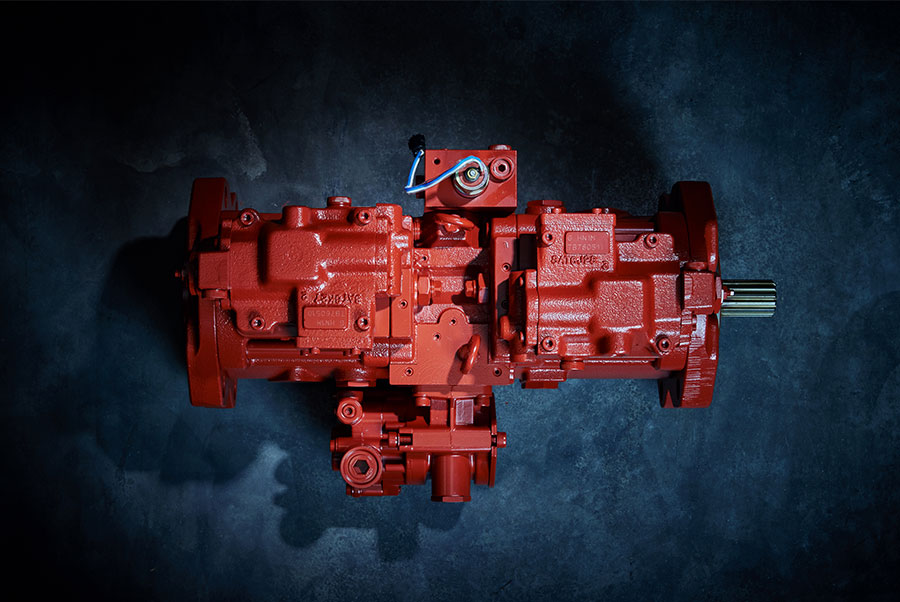 Step 1 Discover the cause of the hydraulic pump failure and fix it.
---
Step 2 Retract all cylinders.
---
Step 3 Drain the tank.
---
Step 4 Remove old hydraulic pump.
---
Step 5 Clean and flush the hydraulic system.
---
Step 6 Replace all hydraulics filters and clean any gauzes.
---
Step 7 Mount, prime and connect the new hydraulic pump.
---
Step 8 Fill the tank with fresh oil.
---
Step 9 Bleed any air from the system.
---
Step 10 Adjust regulators according to manufacturers' specification.
---
Step 11 Check oil level.
WARNING:
The hydraulic pump will be damaged if not fitted correctly.
The hydraulic pump should be fitted by a competent person.
ALWAYS follow the machine or hydraulic pump manufacturers guidance and fitting instructions.
All guarantees and warranties will be void if the hydraulic pump is not fitted correctly.
At Plant Parts, we hold a huge stock of genuine and high-quality aftermarket hydraulic pumps for all leading excavators and backhoe loader brands.
Alternatively, we also offer a wide range of convenient and cost-effective parts and rebuild kits for your hydraulic pump repair. All major makes, including Kawasaki, Komatsu and Nachi.
Search for spares using our parts finder
Comments are closed