Downtime is costly. Conducting routine maintenance on your excavator maximises fuel efficiency and reduces operating costs as well as equipment failure. Performing these preventative checks will certainly prolong the life of your excavator and save money on costly repairs.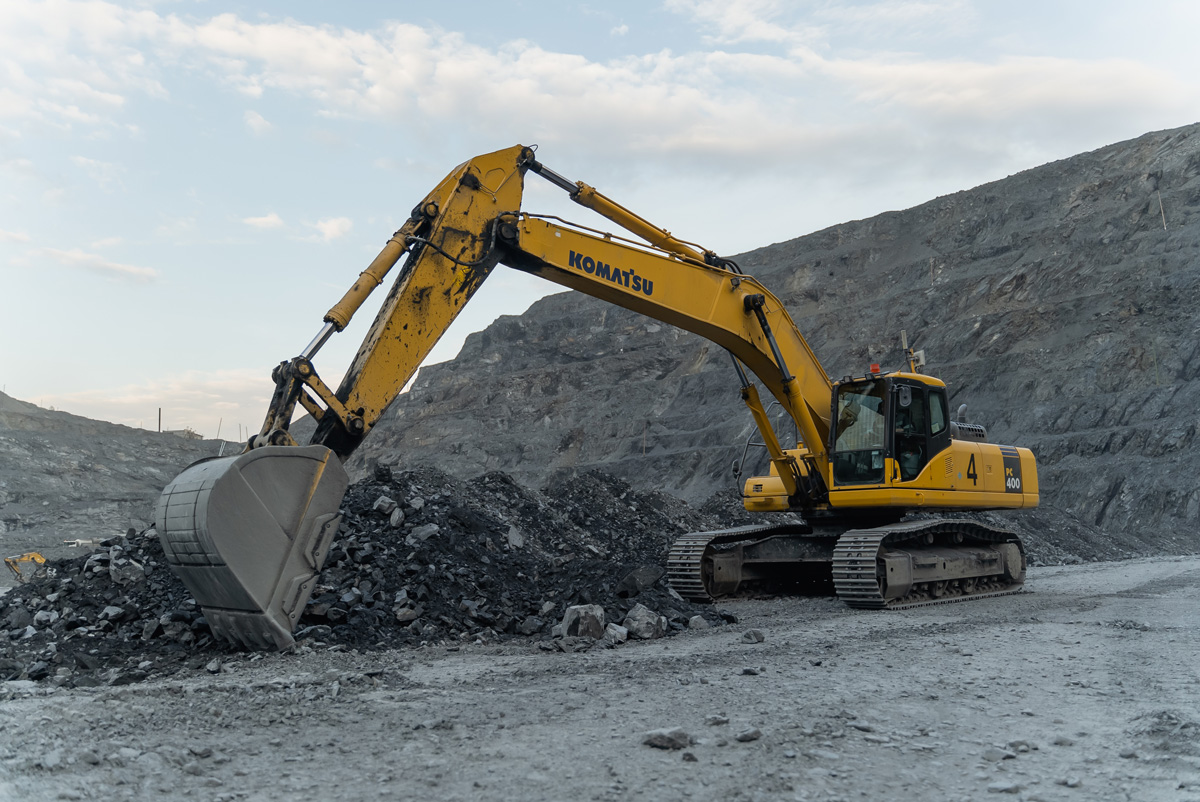 Undercarriage
When operating the machine, it is recommended to work and dig over the idler, rather than to the side or back of the excavator, operating the machine in the forward direction as much as possible to avoid excess wear. If you are leaving the excavator to sit for long periods of time, routinely start the machine every few months and run the tracks to avoid the pins seizing.
Tracks – Regularly clean out debris from around the tracks. Avoid excess wear by adjusting the track tension if necessary – do not run the tracks too tight. (Refer to the manufacturers maintenance manual for proper tensions). Check for loose bolts on the track and tighten as needed. Check for bent shoes on the tracks – the shoes support each other so one bent track can lead to more. Replace any damaged guards and guides on the bottom of track, and make sure all cotter pins in the master link are present.
Final Drive & Sprocket – Inspect for oil leaks and ensure all bolts are present and tight. Check the Final Drive Gearbox oil levels and top up as necessary. We recommend you change the oil every 250-500 hours, or at least once a year depending on usage – see Final Drive Maintenance for more info.
Changing Air and Fuel Filters
These key service parts perform the job of filtering out dirt, dust, wear particles etc … that could potentially impact the overall performance of your Komatsu machine. Your filters should be changed at each service interval (as stated in the manufacturers service manual) to keep your machine working efficiently and prevent other issues.
For more information see Komatsu Service Filters: What They Do & Why They Are Important
Swing Bearing and Swing Gear Maintenance
Check both the Slew Ring and Swing Drive are properly lubricated and free from contamination.
Routine Service / Maintenance
Follow the manufacturers machine service manual for the schedule of maintenance to keep the excavator running efficiently. Service manuals list the daily checks and service schedules at 100 hours, 250 hours, 500 hours, and 1000 hours.
Comments are closed